WHAT IS SAFE HAVEN?
SAFE HAVEN SECURITY IS THE #1 NATIONALLY RANKED DEALERSHIP FOR ADT HOME SECURITY, THE INDUSTRY LEADER IN RESIDENTIAL SECURITY SYSTEMS AND HOME AUTOMATION. WE ARE ACTIVELY HIRING ACROSS THE NATION IN 80 PLUS LOCATIONS AND GROWING.
WHAT DOES SAFE HAVEN HAVE TO OFFER?
FULL TIME W-2, HEALTH, DENTAL AND VISION BENEFITS, PAID VACATION, 401K, MONTHLY BONUSES, PAID TRAINING, TENURE BASED RAISES AND OPPORTUNITY FOR ADVANCEMENT FROM WITHIN.
ALL QUALIFYING EMPLOYEES RECEIVE BONUSES FOR MONTHLY PRODUCTION ON TOP OF THEIR REGULAR EARNINGS!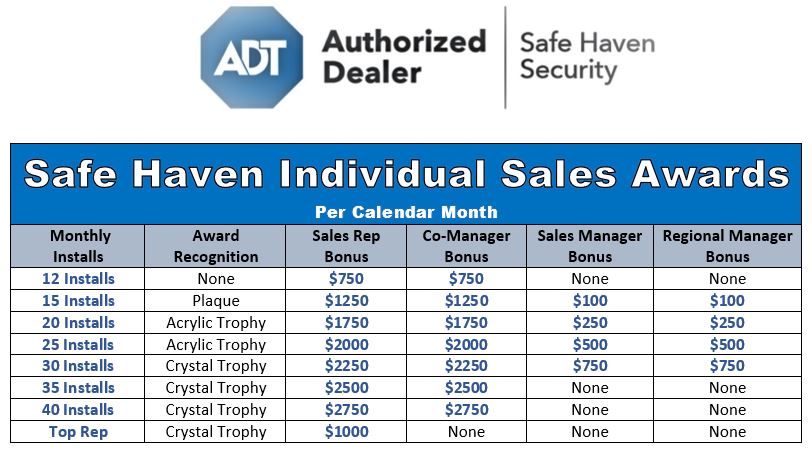 DO YOU KNOW SOMEONE ELSE LOOKING TO MAKE A CAREER CHANGE?
WE OFFER UP TO $5,000 FOR EVERY NEW HIRE YOU REFER, ONCE YOU'RE EMPLOYED!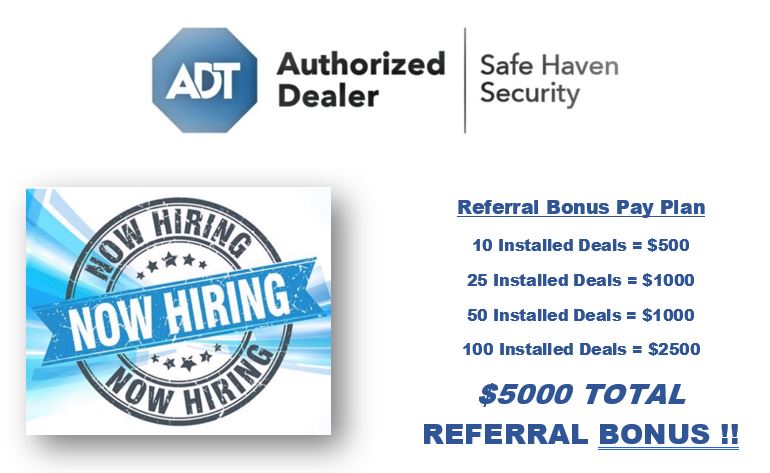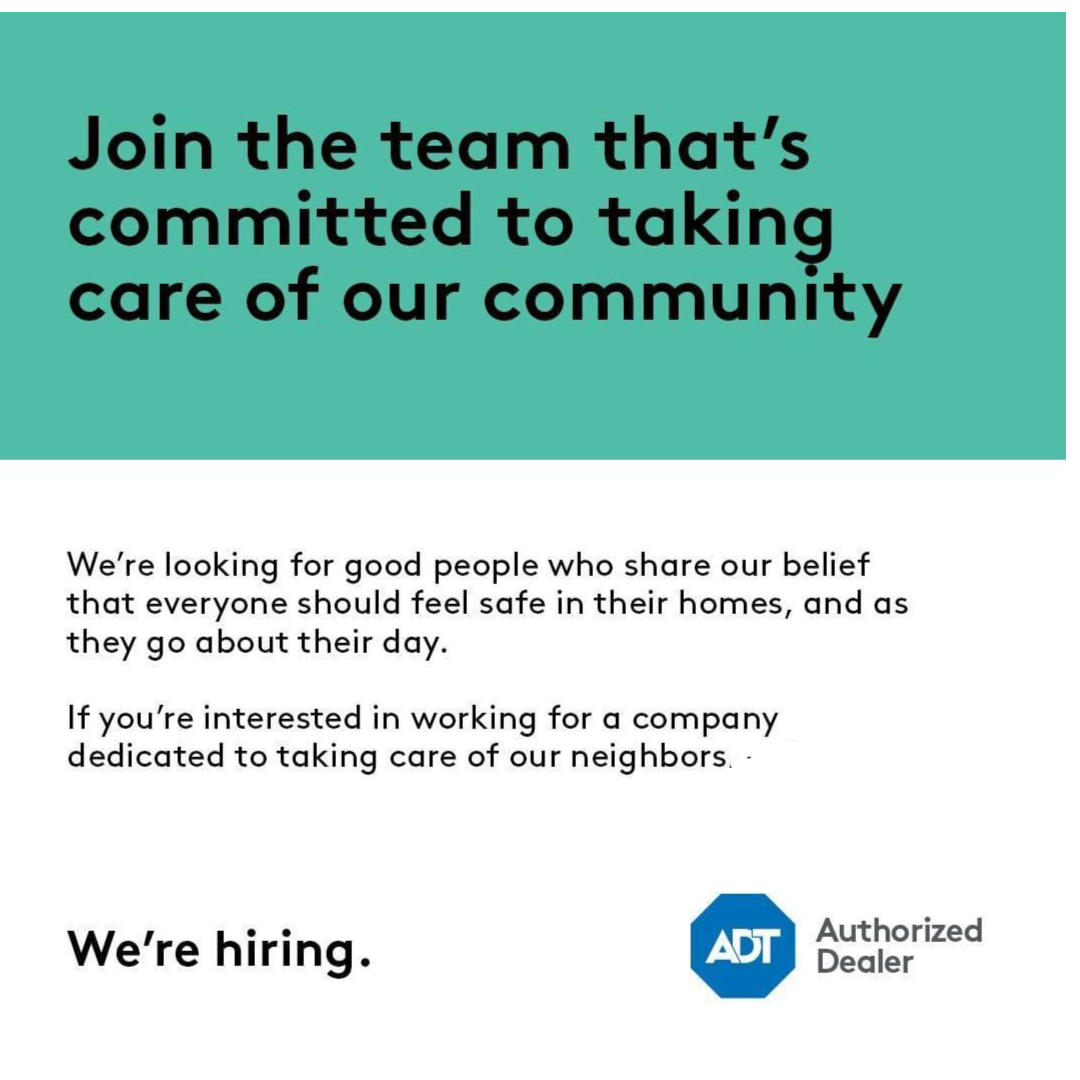 CHOOSE THE OFFICE NEAREST TO YOU AND ENTER YOUR INFORMATION BELOW, THEN CLICK APPLY NOW TO SET UP YOUR INTERVIEW TODAY!
SHS stands for Safe Haven Strong.
Etched on to the floor of our entryway of our corporate headquarters in Kansas City, our SHS shield serves as a daily reminder to each employee to exemplify what it means to be Safe Haven Strong. We are a united tribe of men and women who are willing to put in the individual commitment to strengthen our team as a whole. It's what we stand for as a company.

Not every person has what it takes to be Safe Haven Strong, but those who do are what makes Safe Haven special. Our team mentality is the very thing that has made us who we are today!